About us VHE is THE co-development partner for innovative OEMs.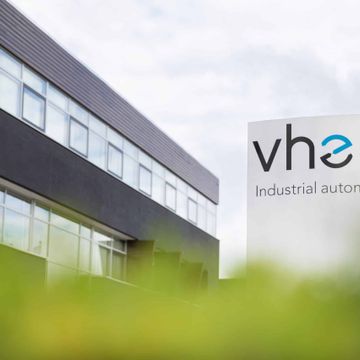 VHE is THE co-development partner for innovative OEMs.
VHE is the co-development and production partner for innovative OEMs specialised in Machine Control, Machine Connectivity and Motion Control systems. We develop innovative solutions in close co-operation with our clients and partners; from concept to successful serial production.
VHE brings expertise, experience and entrepreneurship
VHE Industrial automation started out 70 years ago as Van Hout Aandrijftechniek & Besturingstechniek. Over the years we have worked with many prestigious clients to produce innovative solutions.  VHE is active in the Semicon, (Smart) Energy and High-Tech sectors. There are 200+ people working at our engineering and production facility in Eindhoven (6000 m2) and at our LEAN-production facility in Veldhoven (3000 m2).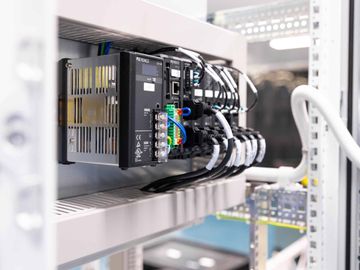 Our mission and our vision
As a co-development partner within the Benelux, our mission is to enable our clients to produce ground-breaking, state of the art, high-tech machines. We take full responsibility for the development and production of the critical Machine Control, Machine Connectivity and Motion Control systems so that our clients can focus solely on their own core technology. Let's Develop Machines Together.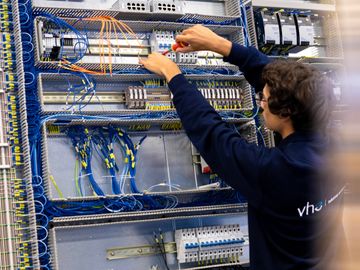 We do what we promise
At VHE we do what we promise. The mentality within the organisation is solution-focussed and transparent. We are highly skilled, competent and experts in our field. We stick to the agreements we have made with each other and with our clients. We make what we have been asked to make, following all specifications, we produce a good quality product, and we deliver on time.
Together
Project organisation can only function successfully when well-matched teams understand that working together is essential. We regard our clients and suppliers as part of the team. We work together as partners in order to achieve good results.
Flexible and Fast
We serve our clients best by being flexible and taking action without delay. A distinguishing feature of VHE is that, where necessary, we can scale up manpower and offer shorter delivery times.
You can't reach the top on your own
To be able to deliver absolute top quality, we work with the world's most innovative companies.
Technical standards and certifications
Various certifications and technical standards are proof of our reliability and dependability.
You can always rely on us
12.000
M2 in the Brainport region