Working at VHE More than technology alone
We are a true high-tech company with roots in the Brainport region
We have been around for more than 70 years! The work we do is exceptional, and we have good clients, many of them renowned. We consider working together as all important; with our clients and suppliers, but above all with each other. Pleasure in our work is leading. We are flexible where necessary and fast where possible. But first and foremost, we do what we promise, because we believe that a deal is a deal. That is good for our clients, partners and colleagues!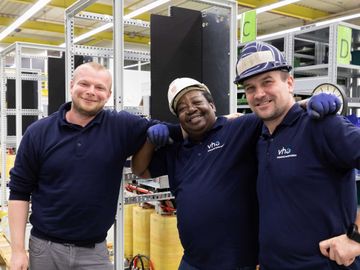 Qualified or not; we are open to your interests!
Of course, we look at your education and experience, but first and foremost we look at you and your interests. What do you want? What do you like doing and what don't you like doing? What motivates you and how can we help you to advance your professional development? What are you good at? Do you fit us, and do we fit you? These are the important questions from our point of view. There are many different job functions to choose from at VHE.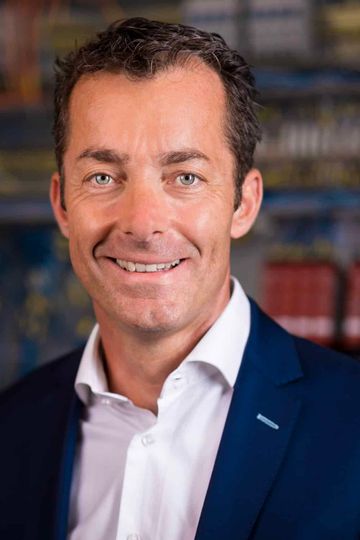 The success of VHE's high-tech clients is for a large part dependent on our performance. Although the business setting is challenging, we offer a work environment that is warm and personal in which everyone can be themselves and there is room for professional development. For me, it is this combination that makes VHE a company to be proud of.


- Joop Essing, CEO - VHE Industrial automation
Doing what we promise
At VHE we live up to our promises. The mentality within our organisation is solution-orientated, transparent, skill-focussed, and competent. We follow through on the agreements we make with each other and with our clients. We build what we are asked to, in accordance with all specifications; we make good quality products; and we deliver on time.
Together
Successful project organisation relies on well-matched teams that understand the essential importance of working together. We see our clients and suppliers as an integral part of the team; they are our partners and we achieve good results together.
Flexible and fast
To serve our clients optimally, we offer flexibility and act fast. We stand out because we are able to offer short delivery times and, if necessary, scale up our manpower.
Internships and graduation assignments
At VHE there is always room for ambitious, enthusiastic students! We regularly offer interesting internships and graduation assignments. VHE works together with, amongst others, Fontys University of Applied Sciences (HBO), and Summa College for Secondary Vocational Education (MBO).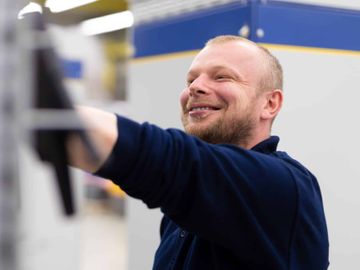 BOL and BBL pathways in Secondary Vocational Education
Working and studying at VHE. How does it work at VHE and what is possible?
We work together with, amongst others, Fontys University of Applied Sciences (HBO) and Summa College for Secondary Vocational Education (MBO).
BOL is vocational training which combines classroom learning with some practical training; BBL is vocational training where practical training takes up more than 60% of the course.
Learn more about Working and Studying at VHE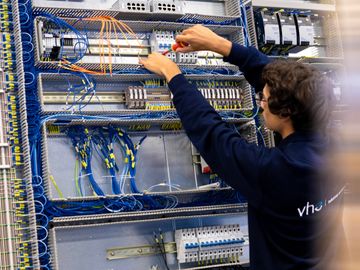 Our company culture
We believe that it is extremely important to create a pleasant working environment. Afterall, the key to company success is to have employees who enjoy their work.
Positive vibe
VHE has a flat organisational structure, which means that the lines of communication are short, the working environment is open and informal, and employees are part of a close-knit team.
Personal development
We are a growing organisation offering many opportunities and possibilities for personal growth within the company. We believe that your personal development is important and would like to help you to further develop your talents by setting up an individual development training plan for you.
Activities outside work
We also organise fun activities outside work. For example: excursions for employees, drinks at New Year and before the summer holiday, the yearly St. Nicholas celebration, and our monthly Break-Even afternoons when the whole organisation comes together not only to share information but also to meet socially and to enjoy one another's company.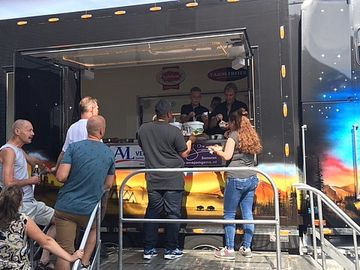 Interested in working together on your future?
Contact us